What You Can Expect
Commercial gas Plumbers in Perth
Once you become a A.Able Plumbing, Gas & Hot Water customer, you'll appreciate the quality and professionalism of our work. All of our technicians are uniformed, and our trucks are clean and professionally stocked. We have been servicing Perth for over 20 years.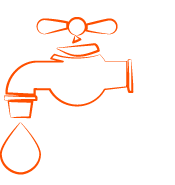 No Call Out Fee!
That's right! No Call Out Fee!
Call us and a local Perth plumber will come to your door to inspect your plumbing problem, and you won't be charged a cent!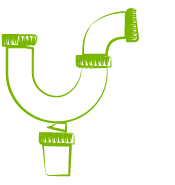 Value
We Believe In Fair
We will charge a fair price for our work. We are professionals and our main focus is the quality of our work, not on the amount of the invoice.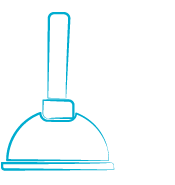 Professional
Honest, Skilled & Tidy
We are are fully qualified, trained and equipped to handle any type of job, whether it's fixing a leaking tap or implementing plumbing systems on construction projects. We will complete the job and cleanup.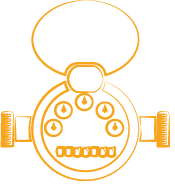 Easy Payment
Cash or Credit Card
We accept most credit cards for payment at the end of the job for your convenience as well as cash.
Whatever are your plumbing concerns, we are ready and capable to provide professional plumbing assistance, any day, anytime – at your beck and call.
We have a team of emergency plumbers based out of Perth that has been servicing the Perth metro area and its adjoining suburbs for years. Whether it's a leaking tap, burst pipe, blocked drains or a dripping shower-head, we can fix any plumbing issue in no time.
Even if there's something wrong with your hot water system – not working properly or not working at all – our team is ready to provide solutions that are fast, affordable and work on all models and makes.
When a plumbing exigency strikes you during odd hours, keep calm and call A. Able Plumbing
It only takes a couple of days and little negligence for a trivial plumbing issue to turn into a major problem. And most of the time, such major problems crop up when you are fast asleep or getting late for a meeting or going to pick your kids up from school. In such situation, you will want your emergency plumber to act swiftly and responsibly.
At A. Able Plumbing, we have serviced thousands of properties across Perth and its suburbs, and we are growing stronger and popular with an extensive customer-base that entrusts us to all their minor and major plumbing-related problems.
Fast turnaround is the main highlight of our business operations
No matter how big or small, it's really stressful to get along with a plumbing issue. We totally understand that and make sure you do not have to live with it any longer than an hour. We are always on call and come to you within 60 minutes of receiving your call. And after fixing the issue, we assure you that it won't bug you for years to come.
Commercial gas Plumbers in Perth
Your plumbing and gas system can be problematic in myriads of ways, and it's not easy to identify the root cause of the problem unless you have prior experience in handling such issues. Whether or not you can get to the root of the problem, it is advised against trying to fix it on your own. Let our professionals take care of it while you sit back and relax or focus on other important things which are more important than a leaking tap.
A. Able Plumbing strives to change the way plumbing solutions work. We have trained our plumbers on different aspects of gas and plumbing jobs. By the time they start getting appointment, they become learned plumbers who are confident to get the job done right the first time. Of course, you would not want to hire a plumber who is still gaining basic plumbing experience at the expense of your safety. That's why we make sure each one of our plumbers on call is trained beforehand to work out even the most complex plumbing situations.
Give us a call whenever you need a commercial gas plumber in Perth. Our emergency plumbing experts in Perth are guaranteed to provide the solution you are after. To get a free price quote, fill out our online form.
Take a look
at the services we offer

FULL SERVICE, RELIABLE AND HONEST PERTH PLUMBER
If you're in need of a reliable and honest Perth Plumber, A.Able Plumbing, Gas & Hot Water are the ones who will help you. Our team have worked on a wide variety of jobs for Perth homes and business ranging from the small odd jobs all the way through to large commercial style projects. No matter what your plumbing problem is, our Perth plumbers have the experience and expertise to get the job done and with out latest state of the art tools we get the job done on time every time.Your plumbing work will be carried out by plumbers who receive the best in training methods and are kept up to date with the latest in safety standards.

WHAT OUR CUSTOMERS SAY
Latest works gallery
News
Your household plumbing system is more than a collection of pipes. You also have your hoses and fixtures, and notably,...

Learn more

Welcome to A. Able Plumbing, Gas & Hot Water's new website, just as plumbing fixtures need the occasionally refresh so...

Learn more