Leaking Toilet Repair Perth
A leaking toilet can is always major inconvenience. Not only does it make a wet mess, but it can also damage the floor or carpet of your home, and cause unsightly mould. This can cause serious health problems to your family and pets.
How to fix leaking toilet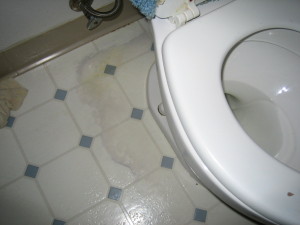 Furthermore, a leaking toilet can also cost you a motza to repair as this will likely lead to damage of dry walls and carpet.. In addition to this a leaking toilets can waste hundreds of litres of water a week! How many dollars do you think this is adding to your water bill?
For the savvy home owner it makes sense to regularly check for leaks and repair them proactively so it doesn't cost you more down the line. At A. Able Plumbing, Gas & Hot Water, we are here to fix your leaks as efficiently and as conveniently as possible and have much experience working with leaking toilets.