Storage Water Heaters Perth (tank-type)
Do you regularly require hot water for cleaning or bathing purposes?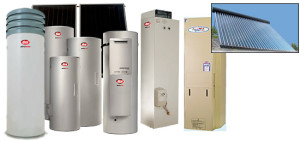 Does your water heater takes a lot of time to heat the water to the desired temperature?
Do you have a storage unit to keep the heated water for future use?
A.Able Plumbing is here for all your hot water requirements. We have high-quality storage water heaters in Perth, which allow you to not just heat the water instantly, but also keep it stored for any of your future use. Our water heaters are extremely affordable so that every household can own one with ease.
The typical size ranges from 75 litres to 400 litres and may run on any of the following fuels:
Natural gas
Propane
Electricity
Heating oil
Solar energy
Our units can be programmed for a certain degree of temperature, keeping the water to that very temperature at all times. If the temperature of the water falls down below that level, the heating system will automatically be activated again and re-heat the water to your desired temperature.
We have taken utmost precaution in designing the unit to ensure a safe and sound product. Our team of experts are always here for you, in case you face any difficulties in operating our units or need a regular servicing. We are here for repair, replace or simply service your water heater with professionalism and care.
Get in touch with us to own an efficient storage water heater and fulfil your hot water requirements happily.