Water Filter Installation Perth
Could your drinking water be contaminated by dust and sediment? Could dissolved chemicals in your drinking water be effecting taste and smell? What effect do you think this has on your health? Or your family?.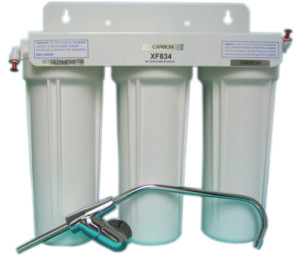 Did you also know that rust from pipe breakdown could also be causing damage to you hot water units, tap ware, dishwasher or washing machine? If something is not done, this could end up costing you more money in the long term.
Luckily there is a simple solution, and that is the installation of water filters. At A. Able Plumbing, Gas & Hot Water we are firm believers on the importance of owning a proper water filter system and our team of plumbing experts are experienced in the supply and installation of these systems.